This is a Sponsored post written by me on behalf of
Manwich
. All opinions are 100% mine.Does it feel like your life is in fast motion?  Our summer break was over in almost the blink of an eye and now that school is back in session, the days seem to whiz by at lightning speed.
Evenings are always jam-packed with busy-ness too.  I'll be starting to teach my daughter piano within the next week along with teaching my current music students, so there will be lessons and practice on top of homework, required reading time, church activities and obligations, exercise and family time.   I'm sure you probably feel the same way.  There seems to be so much to do and so little time to do it.
Despite our crazy schedule, I've made a priority of serving my family a warm, homemade meal whenever I can.  So I was super excited when Manwich sent me some products to sample.  I have to say that my husband wasn't too keen on the Sloppy Joe idea at first.  He despises soggy bread, which is what ends up happening often times with Sloppy Joes.  But he set his skepticism aside and gave Manwich a whirl, and guess what?  He LOVED it.
I loved it, too, because not only was it completely tasty, but it was a breeze to make.  Simply brown a pound of hamburger meat, drain well, stir a can of flavorful, tasty Manwich sauce (choose from Original, Bold, or Thick 'n Chunky), and bam! you've got a meal that the whole family will enjoy in 20 minutes or less!
It's every bit as delicious as it looks.  We toasted our buns and the sauce was a perfect consistency, so my husband's concerns were completely in vain.  My kids were huge fans and made multiple comments about how good it smelled while it was on the stovetop cooking. Little did they know, there was a full serving of veggies in that can of sauce too!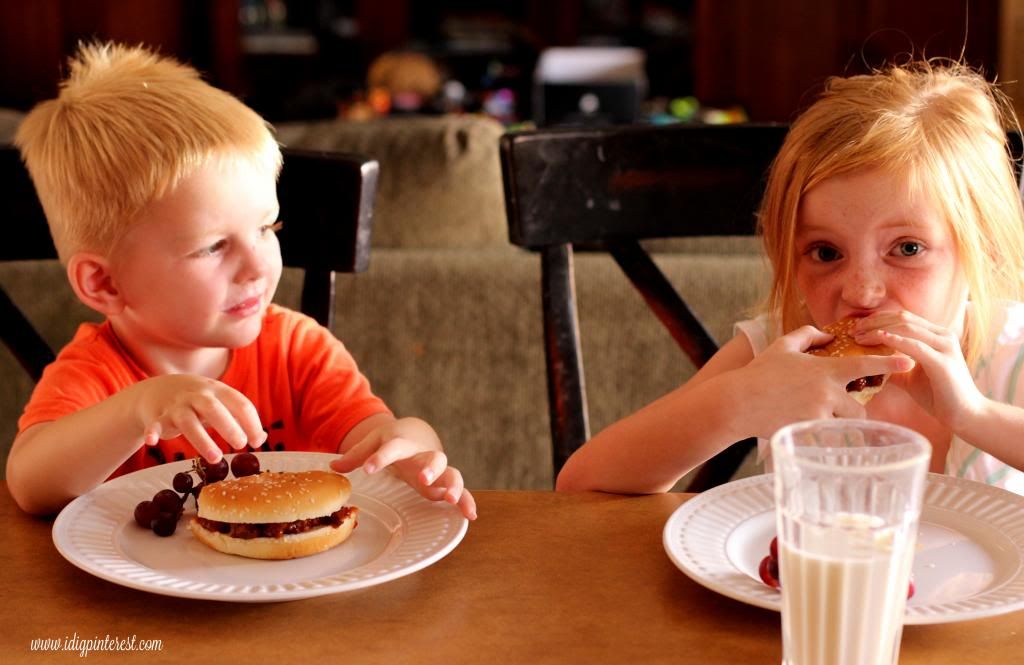 These kiddos are some of the pickiest on the planet, but they were actually willing to try something new.  My son was a little skeptical at first, so he waited to see what sister would do. 🙂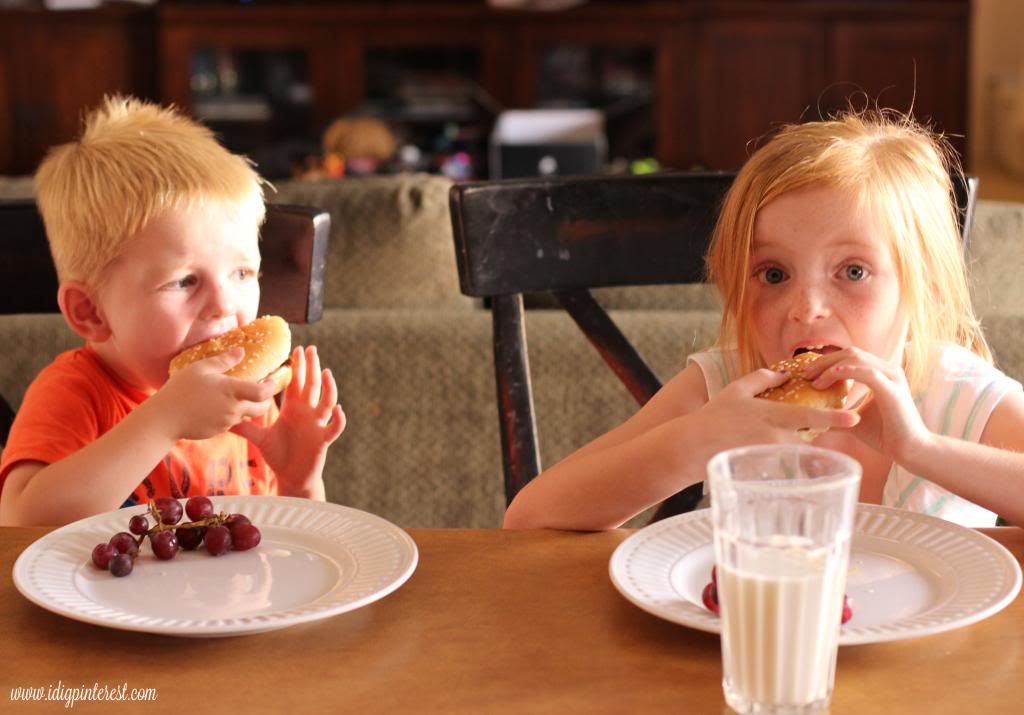 He soon jumped on board with the idea.
This is what they thought of it.  It passed the (not-so-easy) test!
Manwich gets my vote!
Follow the link for lots of delicious Manwich Recipes.  Also check out Manwich TV Ads for more family meal inspiration.
 will definitely be making a more regular appearance at our dinner table.  I hope you'll give it a try soon too!