This is a Sponsored post written by me on behalf of Pei Wei Asian Diner. All opinions are 100% mine.
With three young children, when our family ventures out to eat, we tend to look for casual restaurants where we can get our food quickly and where we won't get crazy looks if the baby decides to throw a fit or throw food (they've both been known to happen).  Our kids always get excited about the fortune cookies, and I'm not going to lie, we grown-ups do too. There's just something special about a crunchy cookie wherein lies the path to your future. 🙂
For those reasons and more, Pei Wei is the place!  If we're not brave enough to sit down and battle with wiggly, loud kids, we can always take advantage of their convenient take-away service.
The new year brought a reFresh of flavor profile at Pei Wei Asian Diner, including fresh new dishes, a fresh look, and a small size entree.  One new option is the Thai Lime & Chile, a dream-team combination if you ask me.  Choose a regular or small wok'd entree, with white or brown rice, then select your protein (chicken, shrimp, steak or tofu).  You can't go wrong.  The same rings true for the price! Selections start at just $6.39!
I mean, really.  Yum!  Refreshing citrus flavors combined with spicy Fresno chilies.  Be still my heart! The Thai Lime Chili sauce is calling to me.  The garlic, red onion, and snap peas are perfect companions.  I'm also not opposed in the least to the cashew, bean sprouts, carrot, cucumber and cilantro topping. You won't catch me complaining. 🙂
But this is not it. Oh no.  Explore the Pei Wei Asian Diner menu  for more fantastic options.  All are freshly-prepared, high-quality Asian dishes featuring hand-cut ingredients.  As if that's not wonderful enough, all are made-to-order, which means you (and I) can customize the dishes to our liking!
Pei Wei also offers a variety of gluten-free and vegetarian options, so as not to exclude anyone from partaking of its goodness.
Be sure to:
Follow Pei Wei on Pinterest
Like Pei Wei on Facebook
Follow Pei Wei on Twitter
so you won't miss out on any tasty new additions to their menu!
But, even better, visit Pei Wei in person to see and taste the new options for yourself! I hope you enjoy your experience!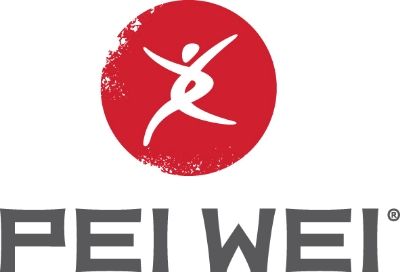 Which menu item are you dying to try?