Hi all! It's Gina from
Kleinworth & Co.
& I'm thrilled to be here today to share with you all one of my favorite Halloween projects to date, this
Sugar Skull Corn Husk Wreath
.
I am absolutely NUTS for sugar skulls. I have them all over my studio space, one on my ankle & several in my kitchen (other work space). I can't get enough & so it's only fitting that I take every opportunity during this Halloween season to decorate with them. This wreath comes together easily with just a few supplies. Let me show you just how to make one for yourself.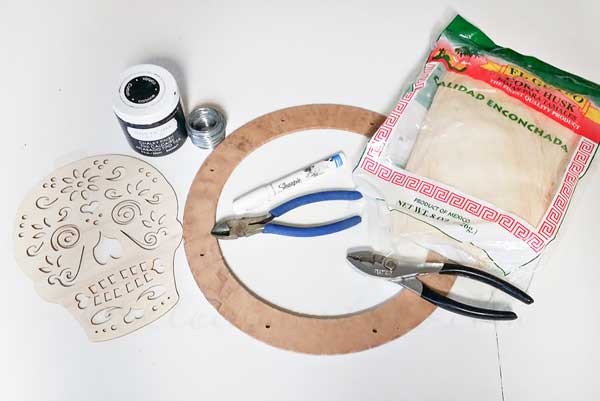 Supplies: Wreath form, 1 bag corn husks, 1 large bag floral wire, hot glue & gun, Sugar Skull board cut out, Black paint, White paint, marker.  I picked up all these supplies except the corn husks at the craft store. The husks can be found at the grocer.
(I started out with heavier wire when I started the project in this pic- but found floral wire so much easier)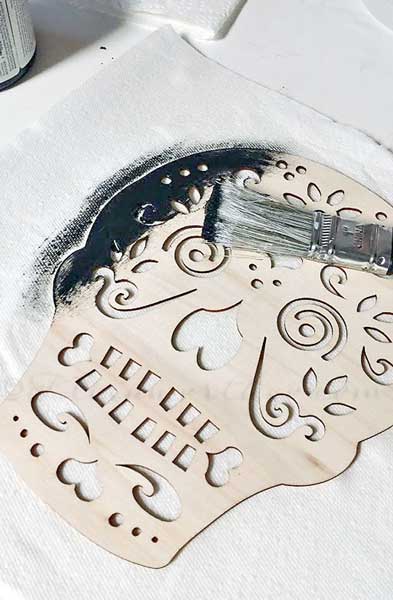 Paint your skull with black paint & set aside to dry while you work with the husks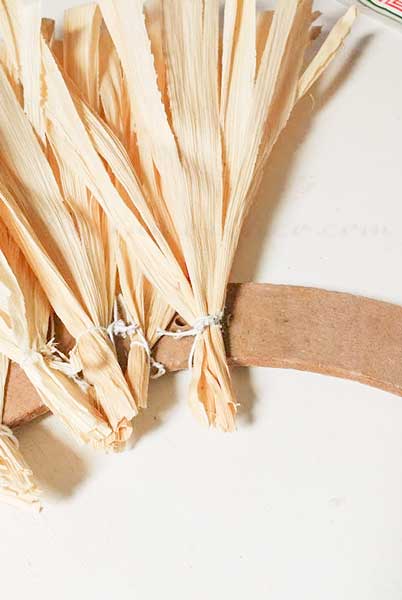 Start by wrapping a piece of floral wire around the wide end of the corn husk & then wrap around the wreath form.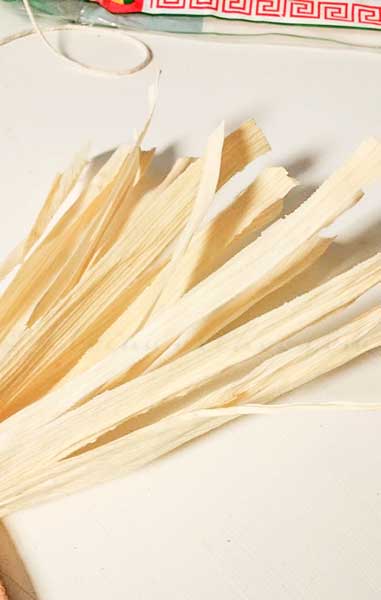 Tear the ends of the cork husks to fray the ends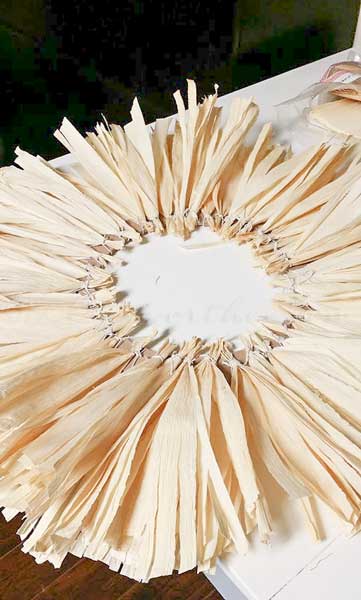 Continue doing this until you have completely covered the wreath form.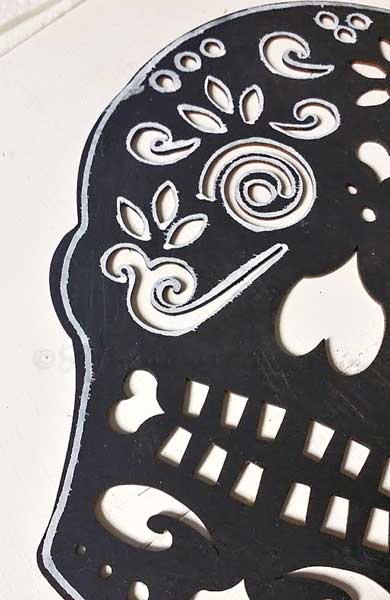 Once your skull is dry you can outline the cut outs with the paint marker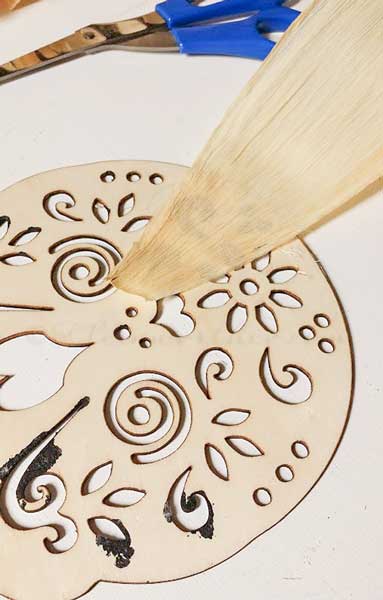 Then hot glue more husks on the back of the skull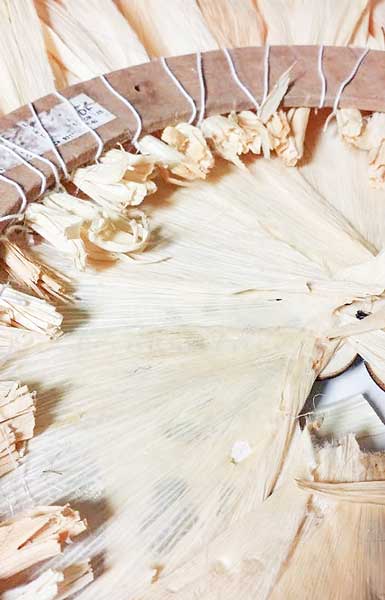 Glue the skull to the center of your wreath
Add a piece of wire to the back so you can hang it.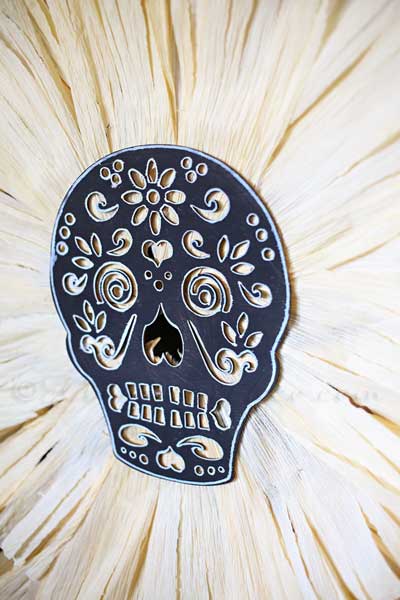 That's it – you are done!!!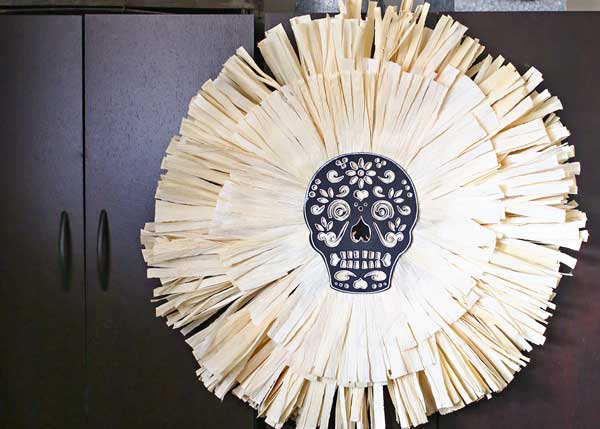 It's it so cool??!! If you have a large door – this is for you because this turned out to be about 24 inches across. Which I love because a large wreath on the door for the holiday is perfect for my other decor.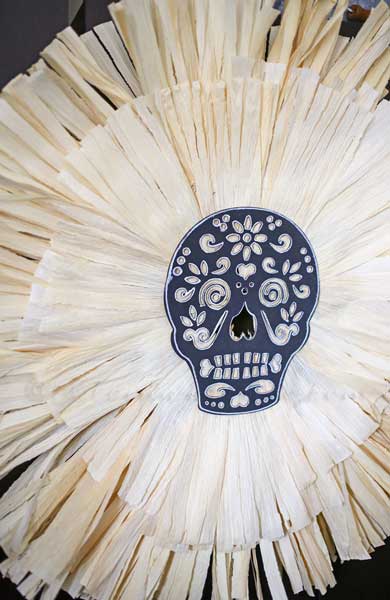 Hope you enjoyed this! It was so much fun spending time with you today.
Be sure to check out some of my favorite Halloween ideas too!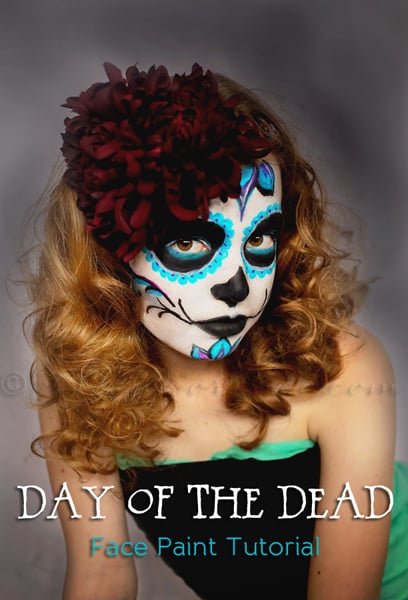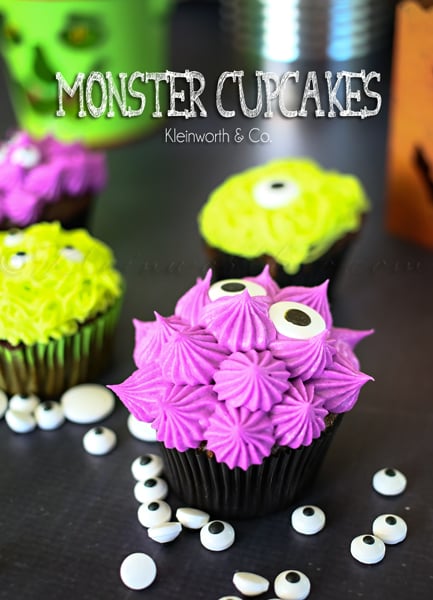 What a fun and festive craft, Gina!  I love that you used corn husks!  Such a unique touch! Thanks SO much for being our guest today!