This is a sponsored post written by me on behalf of UPS. All opinions are 100% mine.
'Tis the season for cherishing the wonderful relationships that we have with friends and family. I am blessed with so many amazing people in my life, and though I try to express my appreciation and love for them often, it's always nice to have an extra excuse to do so.  🙂
There's not much better than witnessing a child's eyes light up in response to a new, magical experience they were a part of or in anticipation of receiving something special.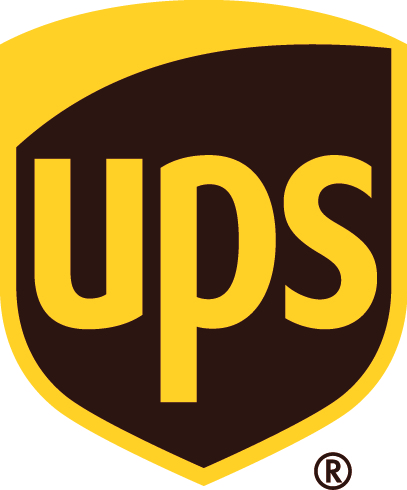 Kind of like those times (you might be able to relate) when the kids are expecting a delivery and they impatiently "wait" for 1:00 PM to roll around when they'll hear the UPS truck pull up in front of the house.  They bolt to the door and open it before the bell even rings.And then they can't open that package fast enough to reveal the contents.  Hands are flying and squeals of delight ensue.  As a mother, I live for those sweet moments when I see the gleam of excitement and joy in their eyes.
I mean, how could you not just want to smile when looking at the sweet face above?  Now times that by three and you'll know why I simply can't tell them no.  🙂
Every year at this time, I place a special emphasis on teaching my children about gifts of love and kindness.  Naturally, kids associate gifts with a pretty package all tied up in a bow.  But to me a gift can also be in the form of a wish, a dream, or a simple hope that's fulfilled.  Even that heavy brown box at the doorstep that the kids have been anxiously awaiting, started with a wish.  But the love part comes when we hope for that good thing to happen to someone else.  And if there's ever an occasion to have such a hope, it's now.
This holiday season, UPS has initiated the #WishesDelivered program where you can share a wish to automatically raise money for charity!  UPS will be donating $1 to one of their charity partners for every wish that is submitted! The more meaningful and selfless those wishes are, the better! Because, isn't that the essence of this most wonderful time of the year, anyway?
So what's your wish?
 Do you have a special desire in mind for a very special person, as I do?  You can submit it by visiting 
http://ups.com/wishes
 or by posting it on Instagram or Twitter with the hashtag #WishesDelivered, where it will automatically be submitted to raise money for charity. Shout it out on all your social media channels so your friends can join in too!
For every wish submitted with the hashtag #WishesDelivered, UPS will donate $1 to one of their charity partners (Salvation Army, Boys & Girls Club, or Toys for Tots) up to $100K!  So by doing one good deed, you'll be vicariously doing another! High five!I hope you get caught up in the true spirit of the season and that the Web will flood with your beautiful, thoughtful, and well-meaning
wishes
on behalf of others.